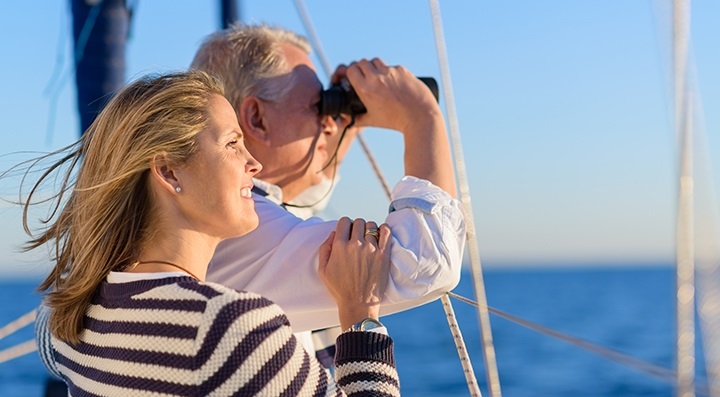 When we get older it may become necessary to obtain long-term care for ourselves or for a family member. It can be a financial strain, but also an emotional time of change in a family. It is good to prepare and to know what kind of long-term care is available before the need becomes necessary..
Long-term care is needed when a person needs help with any of the Activities of Daily Living (ADLs). There are six basic ADLs; toileting, bathing, dressing, grooming, transferring and eating. Depending on the individual's ability to perform ADLs is what determines what type of long-term care is needed.
 
The 4 options for long-term care are:
HOME HEALTH CARE: This is when a person(s) come into your home and provide the care. You can get home health care from an agency or you can privately hire. There are advantages and disadvantages to each.
When going through an agency they typically screen their employees and do background checks. However you cannot assume all agencies do this so it is important to make sure they do and have them provide the proof. Agencies are more expensive than hiring private help. If you don't like the caregiver or if the caregiver is not compatible with you or your loved one you can request another caregiver.
If you hire private help and do not know the person you need to do your own screening and background checking. There is no backup if they do not show up or for any reason cannot make it to your home.
With any home health care you are making yourself open to theft and other abuse. It is very important to know that home health care is not regulated by the state or the federal government so they do not have the oversight of an agency such as the Agency for Health Care Administration (AHCA) or the Long-term Care Ombudsman Program (LTCOP). Basically home health care is an unregulated industry.
ASSISTED LIVING FACILITIES: The majority are licensed by the state and when licensed are regulated by the state and federal government. However, not all are licensed and it is important to go to one that is licensed. If they are not licensed you will not have the protection of resident rights through the LTCOP and they will not have annual inspections from AHCA and LTCOP.
Assisted living provides what the name implies, assistance with ADLs. They provide all the meals, do the laundry, clean your room or apartment and provide activities.
They come in all sizes ranging from private homes to facilities that house hundreds of residents.
MEMORY CARE UNITS: Memory care units are either stand-alone facilities or a unit that is within a facility (nursing home or assisted living).
These units provide care for residents that have Dementia and are locked-down units so the residents cannot leave the unit.
When selecting a Memory Care Unit it is important to know if it is a nursing home or an assisted living facility. For example, as a person progresses through the disease of Alzheimer's it may reach a point where they need the care of a nursing home. If they are residing in an assisted living facility the person may have to be moved to a nursing home when they need more assistance with their ADLs or when they get to the point they need 24/7 care.
NURSING HOMES: This is the highest level of care available in the United States. All nursing homes must be licensed by the state so they are under the regulation of the state and federal government.  They provide the same as assisted living facilities (meals, laundry, cleaning, and activities) but a nursing home can provide total care for all the ADLs.
Some nursing homes provide short-term rehabilitation. These residents are "short-term" because they are only there to receive rehab and when their rehab is complete they are discharged and go home.
Most residents are long-term residents because they need the care of a nursing home and are not able to live on their own. This does not mean they do not receive rehab if needed. If rehab helps a person in any aspect of an ADL they should receive it. If the resident is on Medicare or Medicaid they will be periodically evaluated for their rehab needs.
Before deciding on the type of facility or which facility, the facility needs to do an assessment on the person so all can be assured they can provide the level of care needed. When a person is on Medicaid this will be done by a Medicaid provider.
Before selecting a facility go to the AHCA website, for your state, and look at the inspection reports for the facility. Visit the facility at all times of the day and observe. Are there any offensive odors?  Do the residents look clean and happy?  Talk to the residents and ask them how they like it there. Talk to other family members and ask how they like the care their loved one is receiving. Is the administrator accessible when there are issues?  How is the staff interacting with the residents?  They must post an activity calendar so see if they are following what they have posted.
Know the resident rights. Resident rights vary depending on the type of facility. All licensed facilities are required to have the rights posted but these rights should be part of the admission package. One last note, read the admission package and contract before signing it and have it reviewed by an Elder Care lawyer if possible.
Article by Advisor Expressions / Author: Lynette Johnson, Certified Dementia Trainer and Specialist
 
We hope you found this informative. Reach out to us to discuss your long-term care­ needs as part of your financial plan.

Alan P. Curley, CFP®
CERTIFIED FINANCIAL PLANNER Professional™